JSC "Meat Irkutsk" borrows
12 november, 2012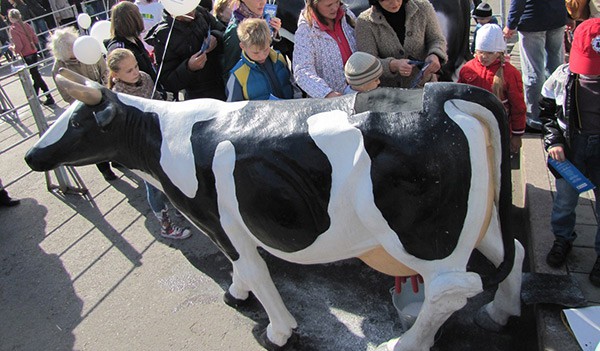 In addition to lending, "Irkutsk Meat" is in other services in the bank. VTB provides cash management services and maintenance of foreign trade enterprises.

"Meat Irkutsk" was founded in 1937. Range of meat products includes more than 250 different sausages, smoked meats, convenience foods, including products manufactured by our own design. High quality is confirmed many domestic and foreign awards. In Irkutsk organized branded retail chain of 12 stores. Wholesale supply "Meat Irkutsk" has and beyond Angara - Chita region and the Republic of Buryatia.

Irkutsk branch of VTB was established in December 1992. Customer base of branches - more than 2.3 thousand clients from all industries and business Irkutsk region, as well as municipal governments. VTB Group in the region represented by 18 points of sales, including one branch of VTB 15 Bank VTB 24 operational offices, representative of "VTB Insurance" and "VTB Factoring."

JSC VTB Bank and its subsidiaries (VTB) is a leading Russian financial group, offering a wide range of banking services in Russia, the CIS, Western Europe, North America, Asia and Africa. The network consists of the Group's sales offices in Russia, CIS and Europe. In Russia, the Group conducts its banking operations through a parent (VTB) and five subsidiaries, the largest of which are the VTB 24, the Bank of Moscow and TransCreditBank. VTB's majority shareholder is the Government of the Russian Federation, which represented by the Federal Agency for State Property Management owns 75.5% of the share capital.